PET Nonwoven Fabric
---
Basic Information
PET refers to polyester, that is, polyethylene terephthalate. Polyester is the most cost-effective and most widely used filter media for dust collection. PET nonwoven fabric is one kind of nonwoven fabrics. Its raw material is 100% polyester. It made of many continuous polyester filaments by spinning and hot rolling. So, it is also called PET spunbonded filament nonwoven fabric. Compared with other kinds of non-woven fabrics, PET nonwoven fabrics are more high-end. PET nonwoven fabrics has the characteristics of waterproof, fireproof and high temperature resistance. In furniture and mattresses, advertising, industrial uses, medical and health and other fields, you can often see it.
Product Information
First,waterproof. PET nonwoven fabric is a kind of water repellent nonwoven fabric. If there are droplets on the nonwoven surface, it will slide immediately from the surface. And its water repellency is different according to the weight of the non-woven fabric. The bigger the weight and the thicker the weight, the better the water repellency.
Second, high and low temperature resistance. The melting point of polyester is about 260 ℃, so the stability of the non-woven fabric can be maintained under the environment of temperature resistance. It has been widely used in heat transfer printing, transmission oil filtration, and some composite materials which need high temperature resistance. Besides, PET nonwoven fabric can withstand the low temperature environment of -70℃. So, the temperature has little impact on its mechanical properties.
Third,good air permeability. The structure of non-woven fabric is porous. The size of the aperture can influence the air permeability. Generally speaking, the larger the aperture, the better air permeability.
Forth, Strong stability. PET is a kind of nonwoven fabric which is second only to nylon. The stability of PET nonwoven fabric is show with strong, wear resistance, tear resistance etc... PET nonwoven fabric is a special material. People should produce it by advanced equipment and complex processing technology. The production process has higher requirements for technical content. Thus, PET non-woven fabric is more durable than ordinary PE non-woven fabric.
Fifth, PET spunbonded nonwoven fabric has a very special physical property: anti gamma ray. When gamma ray sterilizes it, its physical properties and dimensional stability are not destroyed. This is the physical properties that PP spunbonded nonwoven fabrics do not have.
Sixth, secondary processing to obtain other properties. PET nonwoven fabric in addition to the advantages of its own material, it has another advantage. We can also get other properties of PET nonwoven fabric after secondary processing. It can meet the needs of specific industries and customers. For example, hydrophilic, hydrophobic, antibacterial, fluorescent, flame retardant and other functions.
| | |
| --- | --- |
| Material | 100% Polyester |
| Width | 10cm-320cm |
| Gram Weight | 13-260gsm |
| Packaging | PE Bag + Woven Bag |
| Color | All Colors Can Be Customized |
| Pattern | Flat, Diamond, Minus |
| Fillament denier | From 1.5-8D |
| Characteristics | Waterproof, high temperature resistance (up to 260 C), stretch-proof, tear resistance, aging-resistant, gamma ray resistance |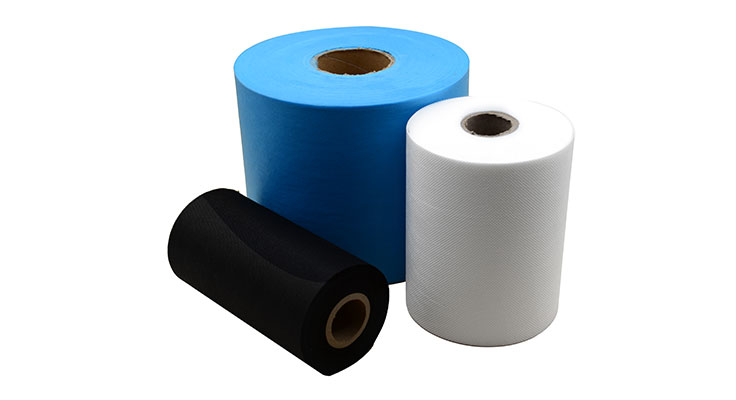 Areas of Application
Home textile: velvet proof lining, thermal transfer printing, nonwoven hanging calendar, Office file hanging bag, curtain, vacuum cleaner bag, disposable garbage bag.
Packing: cable package cloth, handbag, container bag, flower packing material, desiccant / adsorbent packaging material.Decoration cloth: wall cloth, floor leather cloth, woven geotextile.
Agriculture: agricultural harvest cloth, crop and plant protection cloth, agricultural weed control cloth, fruit-cultivating bag, etc.Waterproof material: high-grade breathable waterproof base fabric(wet).
Industrial application: filter material, insulation material, electrical equipment, reinforcement material, support material.
Filter material: transmission oil filtration.
Others: composite membrane base cloth, baby and adult diaper, sanitary napkin, disposable sanitary material, protective products, etc.
Spunbonded nonwoven fabric
Spunbonded nonwoven fabric is a widely used nonwoven fabric that consists of a filamentous network of continuous fibers, which in turn are formed from fiber structures moulded by highly molten melt (HMPE) or polypropylene melt (PP). Then these networks are combined through hot pressing or heat treatment to form spunbonded nonwoven fabric. Spunbonded nonwoven fabric has many advantages including good softness, wear resistance, water resistance and tactility. Therefore, spunbonded nonwoven fabric is often used in the production of consumer goods, automotive interiors, building materials and packaging materials.
---
---
Download E-Catalog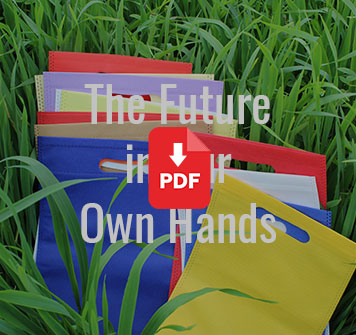 2022 Wenzhou Superchen Catalog