PLA Nonwoven Fabric
---
PLA, also known as polylactic acid fiber, has excellent drapability, smoothness, moisture absorption and air permeability, natural bacteriostasis and skin reassuring weak acid, good heat resistance and UV resistance.
The fiber does not use petroleum and other chemical raw materials, and its waste can be decomposed into water under the action of microorganisms in soil and sea water, which will not pollute the earth's environment.
Because the initial raw material of the fiber is starch, its regeneration cycle is short, about one to two years, and its content in the atmosphere can be reduced by plant photosynthesis.
The combustion heat of PLA fiber is about one third of that of polyethylene and polypropylene.
PLA fiber uses natural renewable plant resources as raw materials.which reduces the dependence on traditional oil resources and meets the requirements of sustainable development of the international community.
It has the advantages of both synthetic fiber and natural fiber, and has the characteristics of complete natural circulation and biodegradation, Compared with conventional fiber materials, corn fiber has many unique properties, so it is widely valued by the international textile industry It is used for biodegradable self-adhesive bags, biological full degradable zipper bags, biological full degradable bags, biodegradable bags, biodegradable waste bags, biodegradable nonwovens (food packaging, seasoning bags, tea bags, masks, facial mask, surgical tablecloths, disposable surgical clothing, sanitary napkin, dust-proof bags, desert tree bags, filter cloth) and so on.
1 Environmental protection
PLA non-woven fabric not only fully meets the safety and ease of use requirements of disposable protective articles,
but also endows the products with new green environmental protection characteristics.
After use, it can be fully biodegradable within a few months under composting conditions, which will not only not burden the environment,
but also participate in natural circulation.
2 Good Performance
Moisture proof, breathable, flexible, light, non combustion supporting, easy to decompose, non-toxic and non irritating, rich in color, and recyclable
PLA nonwoven fabric is a new bio based material with soft hand feel, strong adsorption, moisture retention, ventilation and bacteriostasis. It is a pure, safe, healthy and skin friendly high-quality material
3 Wide application
It can be used to disinfect cloth bags, masks, diapers, civilian wipes, wet face towels, beauty products, sanitary napkins, sanitary pads, and disposable sanitary cloths;
Some disadvantages of PLA
1. expensive
2. Low-speed compost
3. Low melting point(Not suitable for high temperature applications)
The importance of PLA nonwoven fabric:
PLA non-woven fabric plays a huge role in the market for environmental protection and personal hygiene market solutions. PLA non-woven fabric is a kind of polylactic acid fabric, which can be degraded into carbon dioxide molecules and water molecules in the external environment, so it is not harmful to the environment. In addition, PLA non-woven fabric plays a significant role in the healthcare industry, due to its advantages such as excellent tensile performance, non-toxic and good air permeability, and the fact that PLA non-woven fabric material can provide very competitive benefits for medical products through relevant biodegradability and biocompatibility measurements.
The characteristic of PLA nonwoven fabric:
--degradable
--Environmental protection and no pollution
--Soft, skin friendly
--The cloth surface is smooth and has good uniformity
--Good air permeability
--Good water absorption
PLA Nonwoven Fabrics Information
| | |
| --- | --- |
| Material | 100% PLA Polylactic Acid |
| Width | 10cm-320cm |
| Gram Weight | 20-200gsm |
| Packaging | PE Bag + Woven Bag |
| Color | All Colors Can Be Customized |
| Pattern | Flat, Diamond, Minus |
| Fillament denier | From 1.5-8D |
| Characteristics | Non-toxic, easy degradation, Eco-friendly |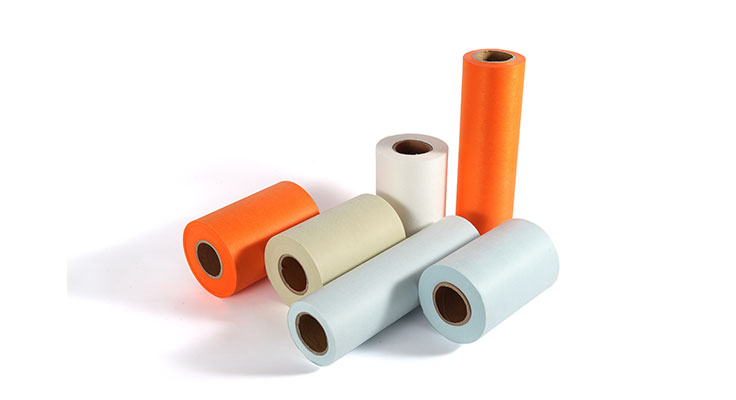 Types of

PLA nonwoven fabric:
1. PLA Meltblown Non-Woven
2. PLA Spunbond Non-Woven
Areas of Application
It is used for biodegradable self-adhesive bag, biodegradable zipbag, biodegradable bag, biodegradable waste bag, biodegradable nonwoven ( food packing, condiment bag, tea bag, face mask, mask, operating table bag, disposable gown, sanitary napkin, dust proof bag, desert tree bag, filter cloth) etc.
---
---
Download E-Catalog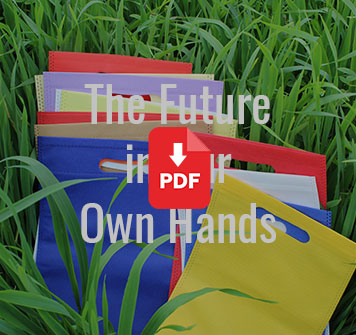 2022 Wenzhou Superchen Catalog